House of Angostura 1919 Rum 8 year old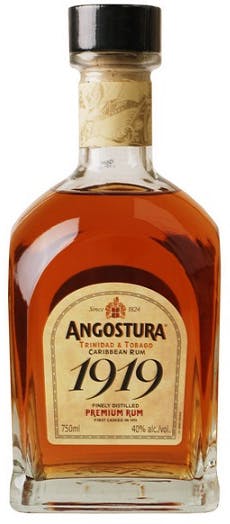 After a fire in 1932, which destroyed the Government Rum Bond, the master blender of Fernandes Distillers, J.B. Fernandes, bought the charred casks, only to discover they had been filled in the year 1919. The prized rum was skillfully blended and called "1919 Aged Rum."
Wine EnthusiastThe texture of this golden rum is remarkable - velvety and feather-soft. Maturation in ex-Bourbon barrels creates sweet, rich caramel and root beer scents. The flavor is surprisingly subtle at first, but gives way to a long, rolling finish with honey and bitter chocolate notes. Striking, gift-worthy bottle.